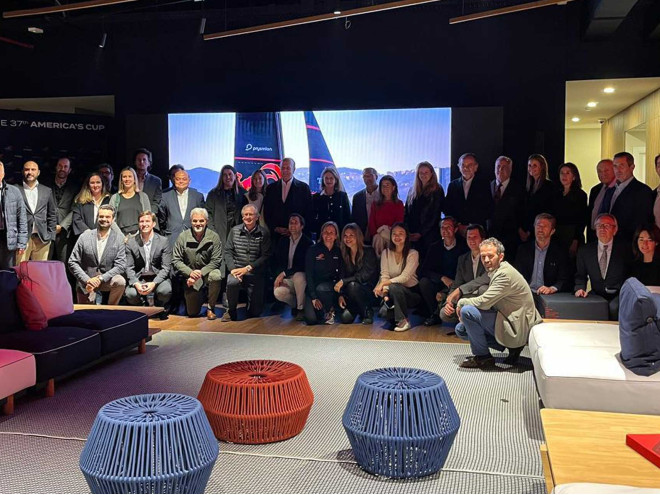 Posted By
21 of November 2023
0 Comment(s)
160 View(s)
Last Thursday, November 16, the Alinghi Red Bull Racing team invited all Club members to a cocktail party in which all the details of the America's Cup were revealed through a presentation of the project. Initiative of our Member of the Governing Board, Dani Puig, and the main promoter of the America's Cup being in Barcelona.

The America's Cup event, in which its President and event promoter in Barcelona, Enrique Lacalle, was present as insignia and captain of the CE, became a stage in which important details about the Louis Vuitton 37th America's Cup were announced, which will take place between the months of August and October 2024 in the center of vibrant Barcelona, capital of Catalonia.
Michel Hodara, Co-General Director Alinghi Red Bull Racing and Lourdes Millet, General Counsel Alinghi Red Bull Racing, presented to the attendees the Swiss team Alinghi Red Bull Racing, winner of the America's Cup in Auckland (New Zealand) in 2003 and in Valencia (Spain) in 2007 and installed in the Catalan capital since July of last year.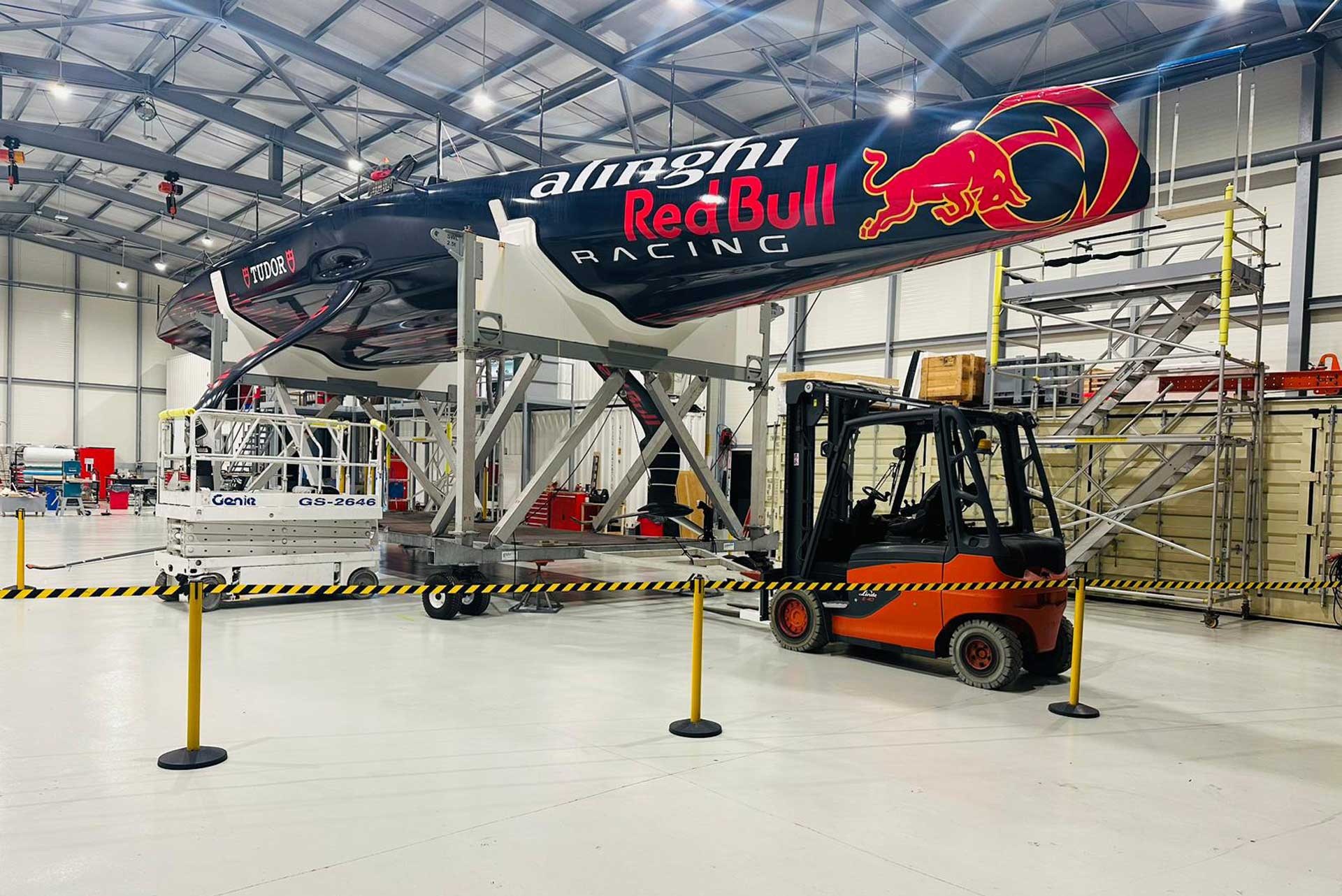 From the event, which had fifty attendees, the organization showed its joy by explaining that the important sporting event will make Barcelona, "its home." In this way, they detailed that the 37th edition of the America's Cup aims to be one of the most intense editions in the last 174 years of the competition's history.
The Círculo Ecuestre, promoter of events in favor of Barcelona
For its part, the Círculo Ecuestre has expressed its willingness to continue playing the role of mediator between Barcelona society and the organizations of major events such as the America's Cup, with the aim of positioning the city as an international enclave.