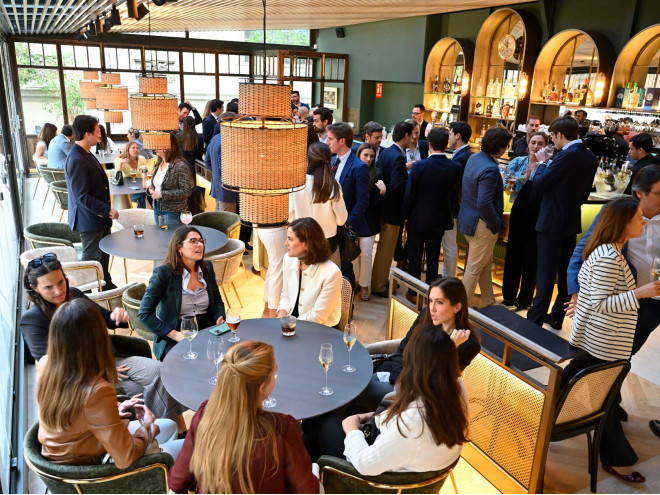 Posted By
11 of May 2023
0 Comment(s)
1654 View(s)
The new terrace of the Círculo Ecuestre is already a reality for the enjoyment of the members. After months of improvement work in the upper part of the institution's facilities, the associates were able to see the result of the spectacular space on April 27 and 28.
The best gastronomy in a fun and casual atmosphere
Within the framework of Open Days, in which the organization of the club arranged all kinds of activities and entertainment, the members enjoyed the best gastronomy and the best cocktails.
With the aim of reopening the idyllic social space of our palace, the club invited its members to have a drink and a tapa in the upper part of the building. In addition, the first day of the reopening of the terrace, it had a DJ set, which enlivened the afternoon with the best music.
The terrace of the Círculo Ecuestre becomes a multifunctional and dynamic area
The more than 160 members who visited the terrace during the conference witnessed the incredible improvement that the space has undergone, converted into a multifunctional and dynamic area.
The new terrace of the club, which has been carried out by the Foxium Arquitectura studio, led by Álvaro Oliver Bultó, has a more elegant, British and contemporary style.
Three unique spaces
During the visit, the attendees got to know first-hand the new spaces in which the terrace is now made up: the Balmes room, the Orangerie terrace and the outdoor terrace, all of them places where it is intended to promote from now on the part more social of our club.