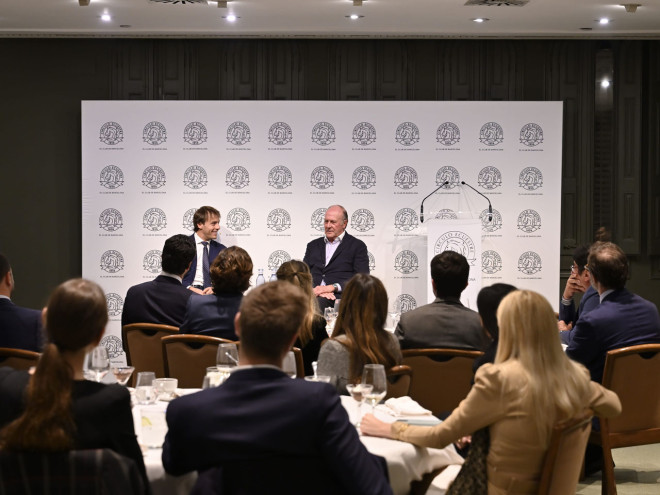 Posted By
17 of May 2023
0 Comment(s)
172 View(s)
The Committee for New Initiatives (CNI) of the Círculo Ecuestre held this Monday, May 15, one of its most anticipated CE Talks: the event led by the vice president of the institution, Enrique Lacalle.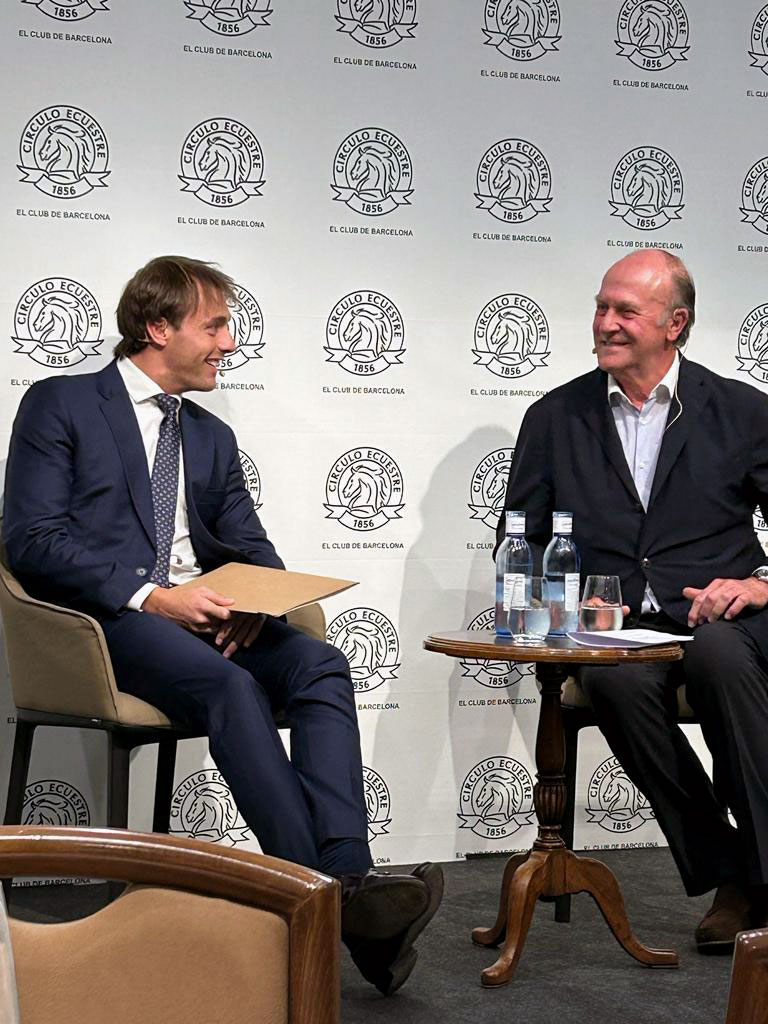 A lifetime dedicated to the city of Barcelona
The act, which began with the presentation of Emilio Zegrí, president of the CNI, and which was moderated by Javier García Tort, member of the committee's board, was successfully attended by 65 members.
The vice-president of the club conveyed to the younger public his vocation of service for the city of Barcelona and encouraged attendees to give the best of themselves to restore to the Catalan capital its distinction as one of the best cities in the world.
Review of his career
The Spanish businessman and politician gave a great lesson in professionalism to the members of the CNI throughout the explanation of his professional career.
Within the framework of the meeting, Lacalle emphasized the creation, promotion and organization of exhibition fairs and shows in various sectors in which he has participated, such as Automobile Barcelona, whose edition is held this May in the Catalan capital and brings together to the greatest exponents of the automotive sector worldwide.

A crowded and close event
The CE Talk was close, open and spontaneous. The attendees were encouraged and expressed their concerns to the speaker, who acted as an advisor based on his experience.