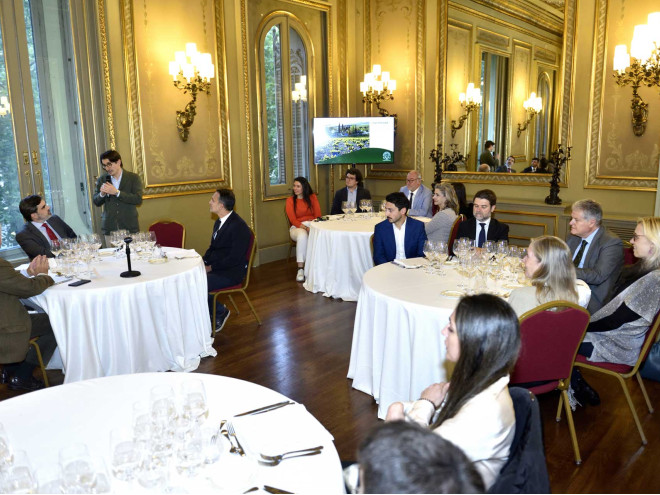 Posted By
19 of May 2023
0 Comment(s)
72 View(s)
The science of oenology is one of the sectors that causes the most curiosity and admiration among the members of the Círculo Ecuestre. For this reason, the club organized last Tuesday, May 16, a dinner - pairing with Bodegas Pérez - Barquero.
Expert oenologists from the winery originally from Córdoba came to our facilities with the aim of explaining the history of the company and the magic of its wines.
Pérez – Barquero, wineries with great particularities
Those in charge of directing the pairing dinner explained the particularity of their 150-hectare winery of their own vineyards, which has a winery in the Sierra de Montilla so that the grapes do not suffer during transport on winding and small roads. There they grind the Pedro Ximénez, which later travels to the crianza winery.
They also reviewed the magnificent qualities that distinguish them, the albariza texture of the soil, the richness and finesse of the grape and the unique climate of Córdoba.
A delicious pairing
Those attending the event were amazed by the explanation and the pairing of the select young, generous wines and brandies from Pérez Barquero that they were able to taste.