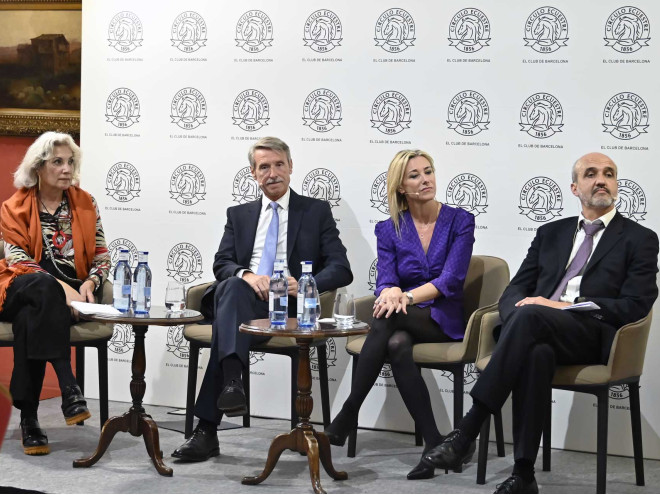 Posted By
23 of May 2023
0 Comment(s)
110 View(s)
The Círculo Ecuestre held the second symposium of the Architecture Cycle on May 22, under the title: What does architecture contribute to real estate assets?
After the welcome by the president of the Círculo Ecuestre, Antonio Delgado, Anna Gener, CEO in Barcelona of the real estate consultancy Savills; Carme Pinós, National Architecture Award winner, and Francisco Pérez, CEO of the real estate developer CULMIA, held a dialogue moderated by Rafael Ayuso, architect and club member.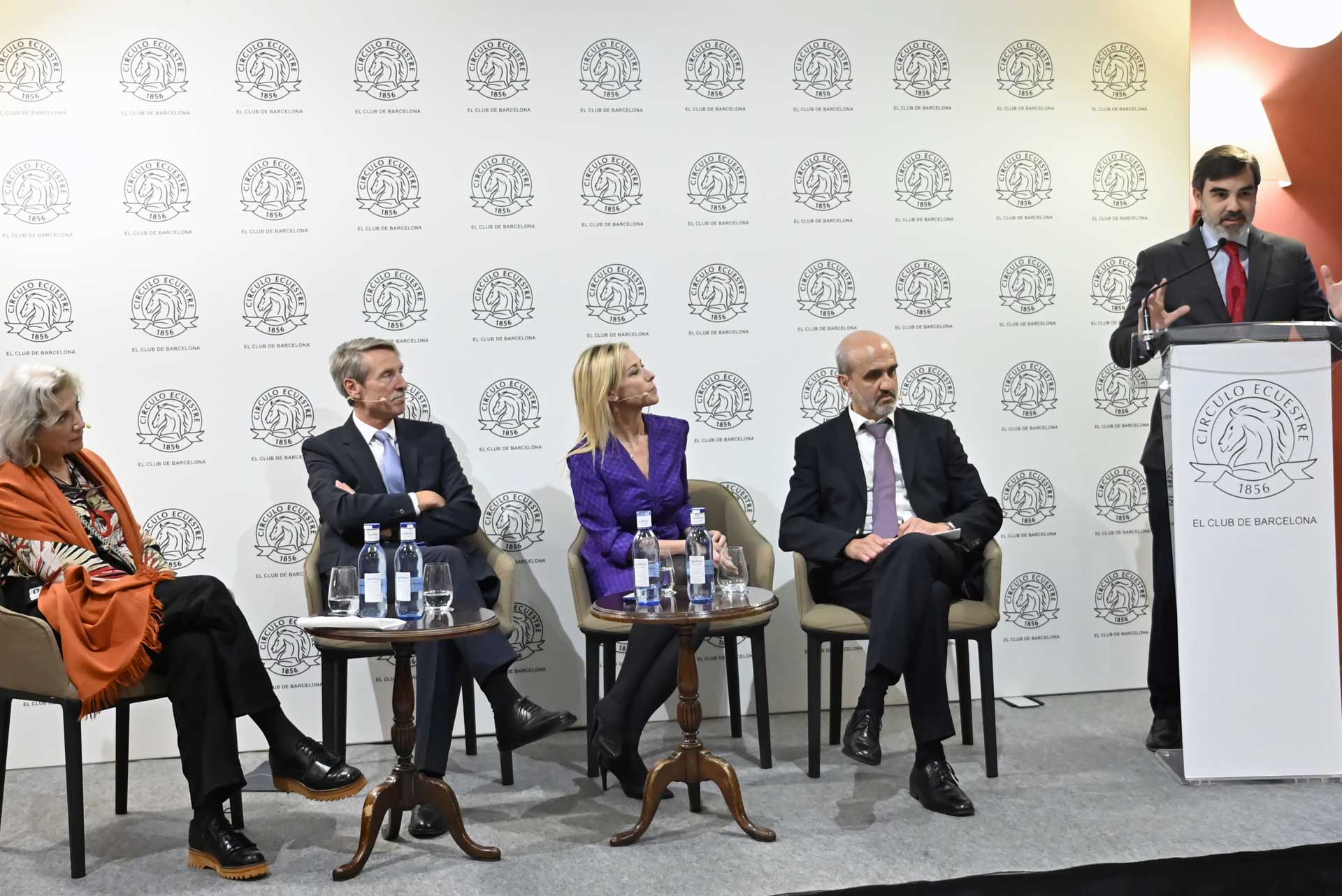 The act began with the assessment of Carme Pinós on "what is and what we understand by architecture". Faced with this question, the renowned architect declared to the attendees that "architecture has made us a society" and that, in this way, "it has become an essential actor and full of responsibility in the preservation of the dignity of cities and their population".
The CEO in Barcelona of the real estate consultancy Savills, Anna Gener agreed with the perception of her partner in the presentation and, after explaining the values she takes into account when valuing a real estate asset, pointed out the importance of architectural beauty in his field of work: "Beauty has the particularity of lasting over time, which is why we protect it, to continue enjoying it." "Architecture is 'art,' as we love it for its intangible value, but thanks to technology it will become more and more 'science,' as it will allow us to measure the impact it has on our well-being," she added.
For his part, Francisco Pérez insisted on the idea that "urbanism is the main step that must be well designed to allow the creation of good buildings". The CEO of the real estate developer CULMIA emphasized the work carried out by his company with the best architects to ensure that "affordable housing becomes an important part of the architectural value of the city."
The second part of the colloquium focused on the debate on the need for a visionary architecture in the face of the reaction of short-term needs that the market demands. Given this, Carme Pinós declared that "before the conception of urban planning, an idea of the city must be formed." Within the framework of this concept, the architect advocated "having a greater idea of community" in the creation of cities.
Along these lines, Anna Gener argued that "society faces a major challenge given the concentration of people in the metropolis." In light of this, she cited Ursula von der Leyen's claim that she called for the creation of "more sustainable, more innovative cities and greater social cohesion". Gener added a fourth pillar to the values of the President of the European Commission: "beauty", for its "ability to generate a connection with well-being and quality of life".
The speakers concluded the dialogue by expressing their will to "save the dignity of society through architecture, working with the soul" and to continue striving to "achieve the ideal city for future generations".