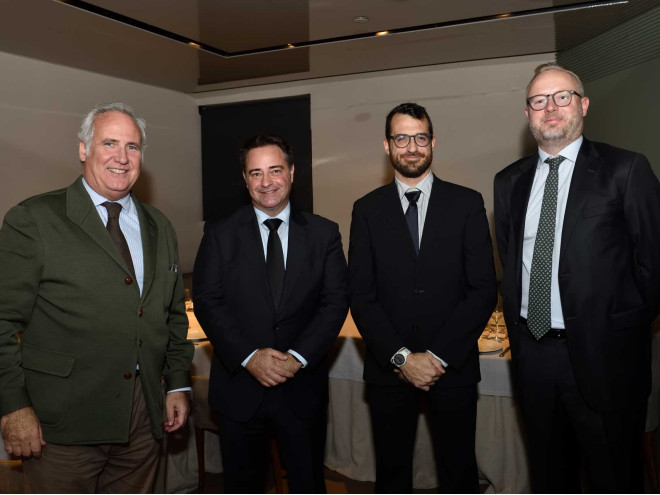 Posted By
16 of November 2023
0 Comment(s)
219 View(s)
Last Monday, November 13, the Círculo Ecuestre held a new installment of its CE Talks.

The event, which was titled Opportunities of Artificial Intelligence applied to business, was part of the cycle on Artificial Intelligence promoted by the Barcelona club.
After the welcome, by José María Cardellach, member of the Executive Committee of the Círculo Ecuestre, Ferran Sala, general director of vLex Europe, and Oleguer Sagarra, co-CEO and co-founder of Dribia, had a conversation moderated by Jordi Maristany, lawyer and partner, director of MARISTANY, who was also in charge of presenting the event.
During the talk, the specialists introduced the thirty attendees to new concepts such as Extensive Language Models (LLM), how they work, the models that exist, their benefits and the possible applications they have in the business world.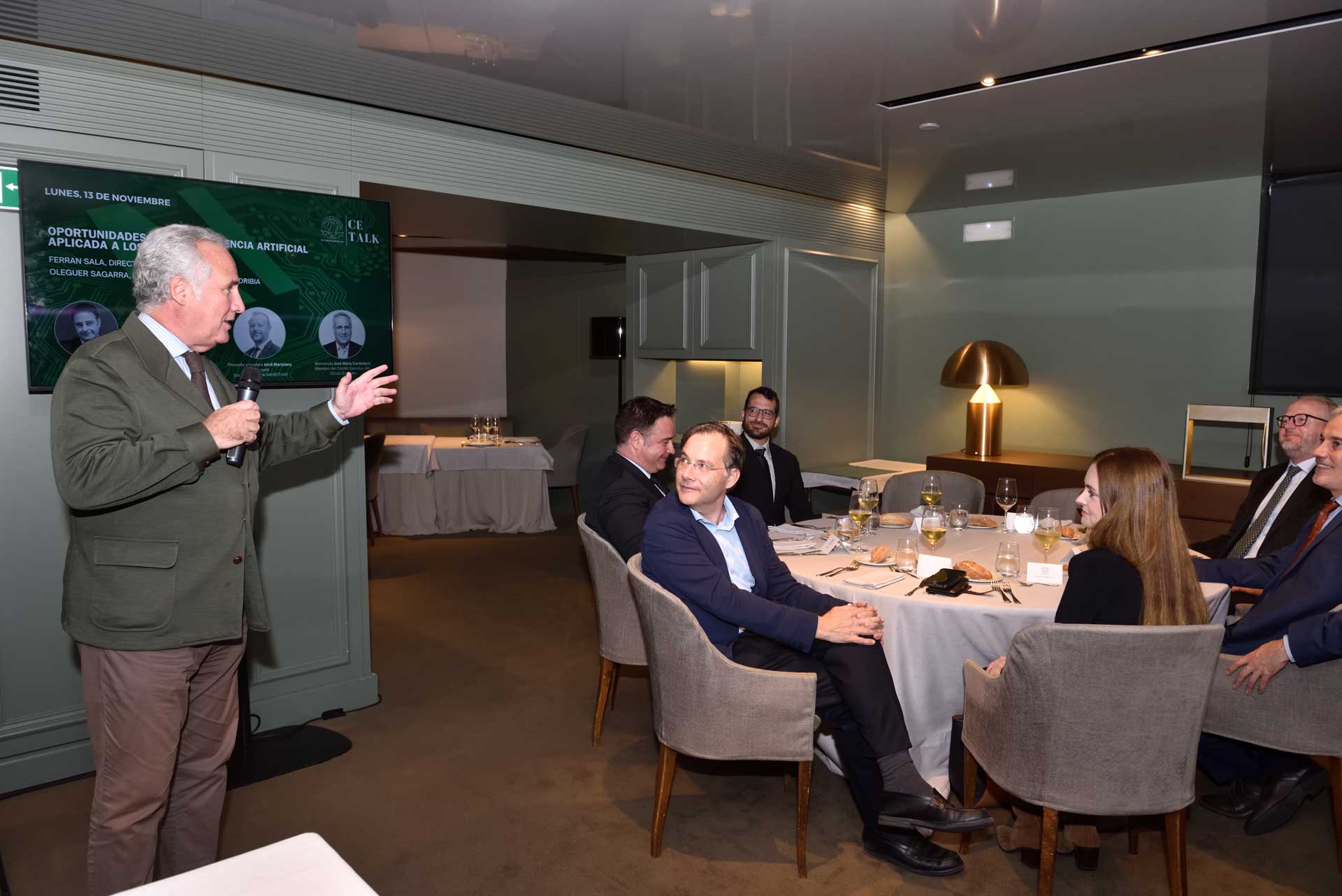 Within the framework of the colloquium, artificial intelligence experts also explained the challenges and hallucinations faced by companies that apply these new models and gave some tips to minimize the impacts. Finally, they predicted the future of LLMs, detecting the improvements that could occur in businesses that apply them.
Attendees soaked up the knowledge of experts in artificial intelligence and, at the end of the presentation, expressed their concerns and debated its application in various areas.