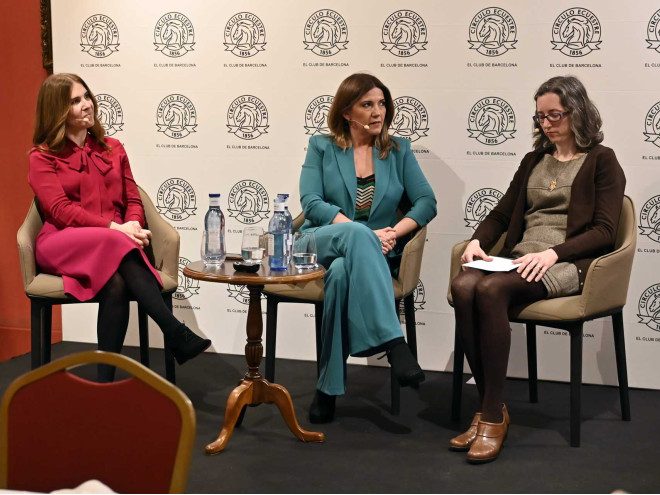 Posted By
09 of March 2023
0 Comment(s)
110 View(s)
The Círculo Ecuestre lived a feminist day on March 8 full of events headed by great female leaders who lead business and political spheres of our society.
As an entity concerned and committed to causes of social relevance, the club wanted to celebrate International Women's Day with an agenda of complete and feminist events that highlighted the role of women in various sectors of society, such as politics or companies.
The Government delegate in Catalonia, Maria Eugènia Gay, was in charge of giving the starting signal with a breakfast-discussion on "Equality and the role of women in the professional field". The delegate started her presentation by recalling some milestones of the great feminists in history and gave us a very humanist vision of feminism.
In the afternoon, Marta Labata, CEO of B:SM, and Blanca Sorigué, general director of the Consorci de la Zona Franca, led a luncheon-discussion attended by a multitude of partners. The renowned businesswomen had the pleasure of speaking with the delegate in Catalonia of El Economista, Estela López, who acted as moderator of the event. The event revolved around female leadership in large corporations.
To end the day, Clara Campàs, managing partner and co-founder of Asabys Partners, and Agnès Arbat, CEO of Oxolife, shared their vision of female talent and the importance of attitude in achieving personal and professional goals.
It was a day full of sorority, respect and admiration. Thank you all for participating in such a symbolic day.