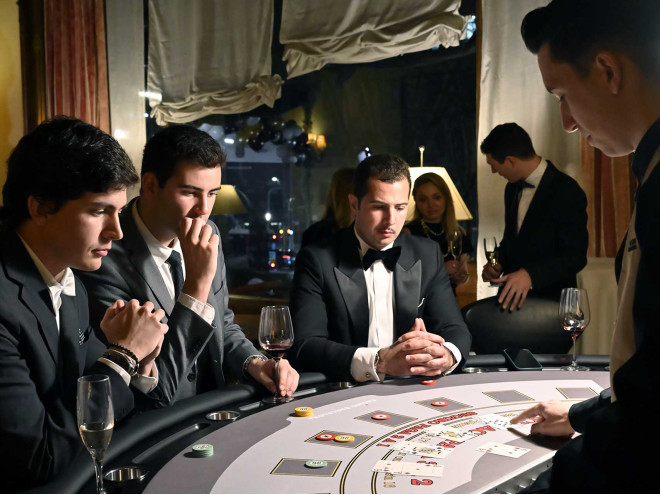 Posted By
13 of March 2023
0 Comment(s)
1099 View(s)
Who said that the slums of the Prohibition no longer exist? Last Friday, March 3, the Círculo Ecuestre of Barcelona became one of those clandestine clubs for an impressive party in the purest 20s style.
The event was promoted by the Committee for New Initiatives of the Institution (CNI), led by the president of the social committee, Lucía Esquerdo. The event was attended by members of the Círculo Ecuestre and reference clubs, such as the Real Club de Golf del Prat, the Real Club Náutico de Barcelona, the Círculo del Liceu, the Real Club de Tennis Barcelona, the Real Club de Polo of Barcelona and the Club Real Gran Peña of Madrid.
The guests dressed in their best clothes to attend the party: feathers, fringes and pearl necklaces, flapper style in the case of women, and vests, suspenders, striped suits and berets, in the case of men.



The entrance to the space where the party was held became one of the most curious and fun attractions of the night. Attendees had to access the celebration through a secret entrance that resembled a back room. L'Arca de Barcelona and The Forest Shoes put their best savoir faire and decorated the space. Once inside, they found a whole display of fun and lust, in which a large casino table with two dealers from the Barcelona Casino stood out, where you could only play with points. Some of the most notable prizes were a treatment at Sisley, a tasting menu for two diners at the Unami restaurant, an outing to the Real Club de Golf del Prat course, a Kriim and Jander Skin set, a VIP table at Sutton, a Thermal tour of Aire Ancient Baths, a bottle of 1800 Tequila, a fragrance set from Scentmate by Firmenich, among others. Party Fiesta let their creativity run wild and decorated part of the main Hall and the famous Fish Tank of the Club.
Dinner was served in a cocktail format, Banisio dazzled the attendees with his wines and of course, Icon Spirit took care of the open bar with Gvine and Bushmills.
This party had the best atmosphere and great distractions, such as an amazing jazz show by the Swing Engine group that musically transported attendees to the 20s, and Sutton, who put his excellent finishing touch to close the act.
The 170 guests who attended the event enjoyed an idyllic party full of entertainment until dawn.