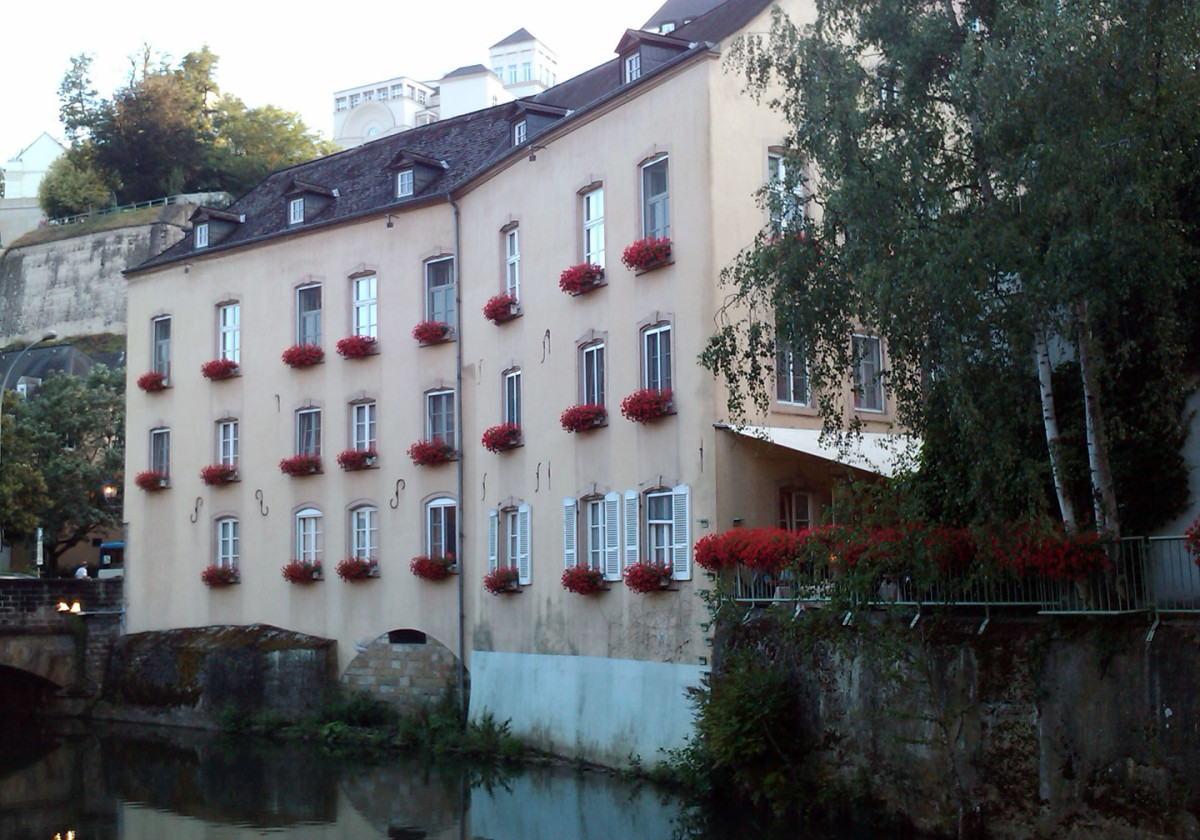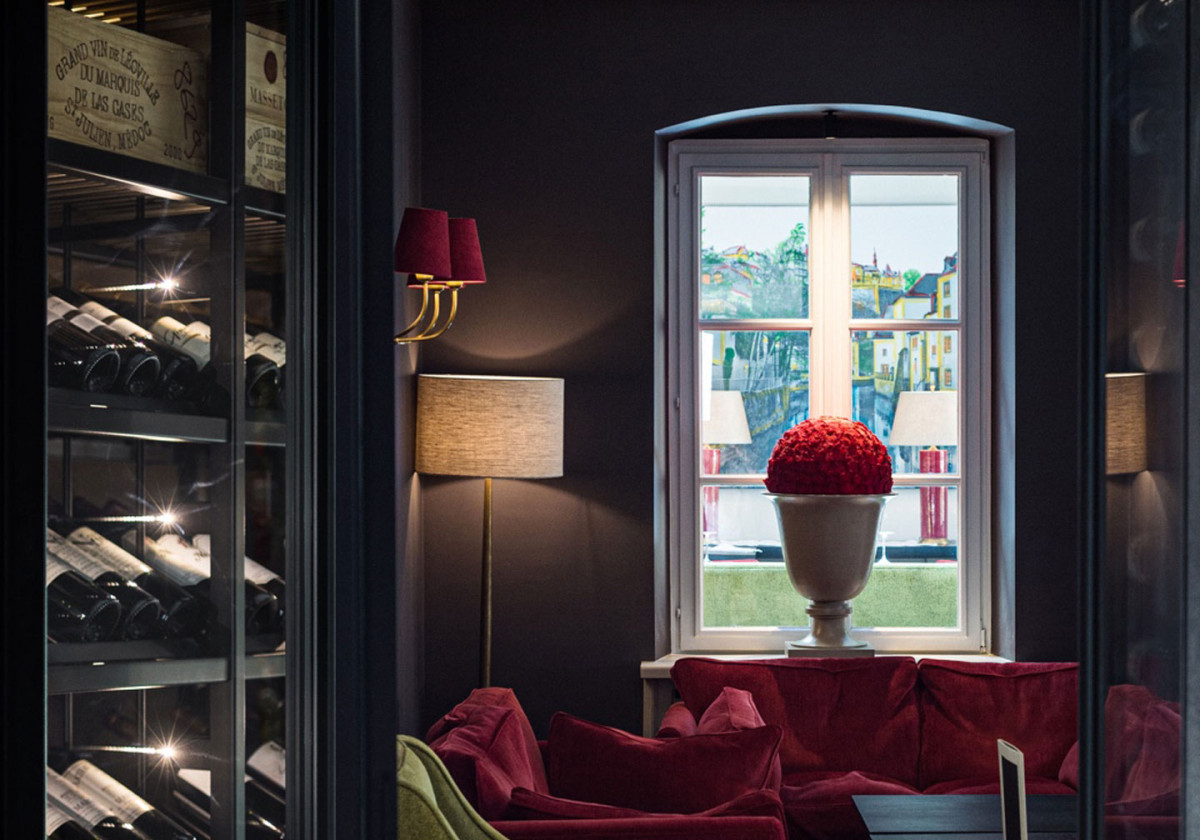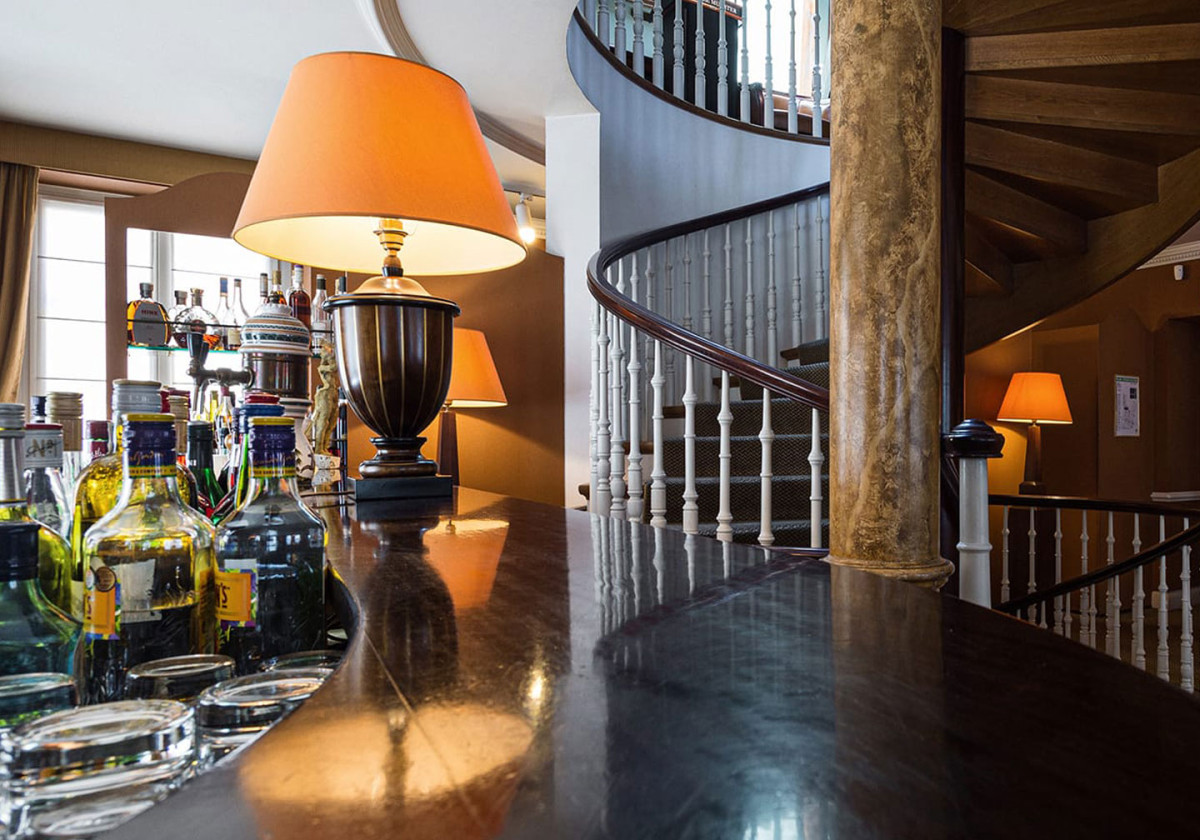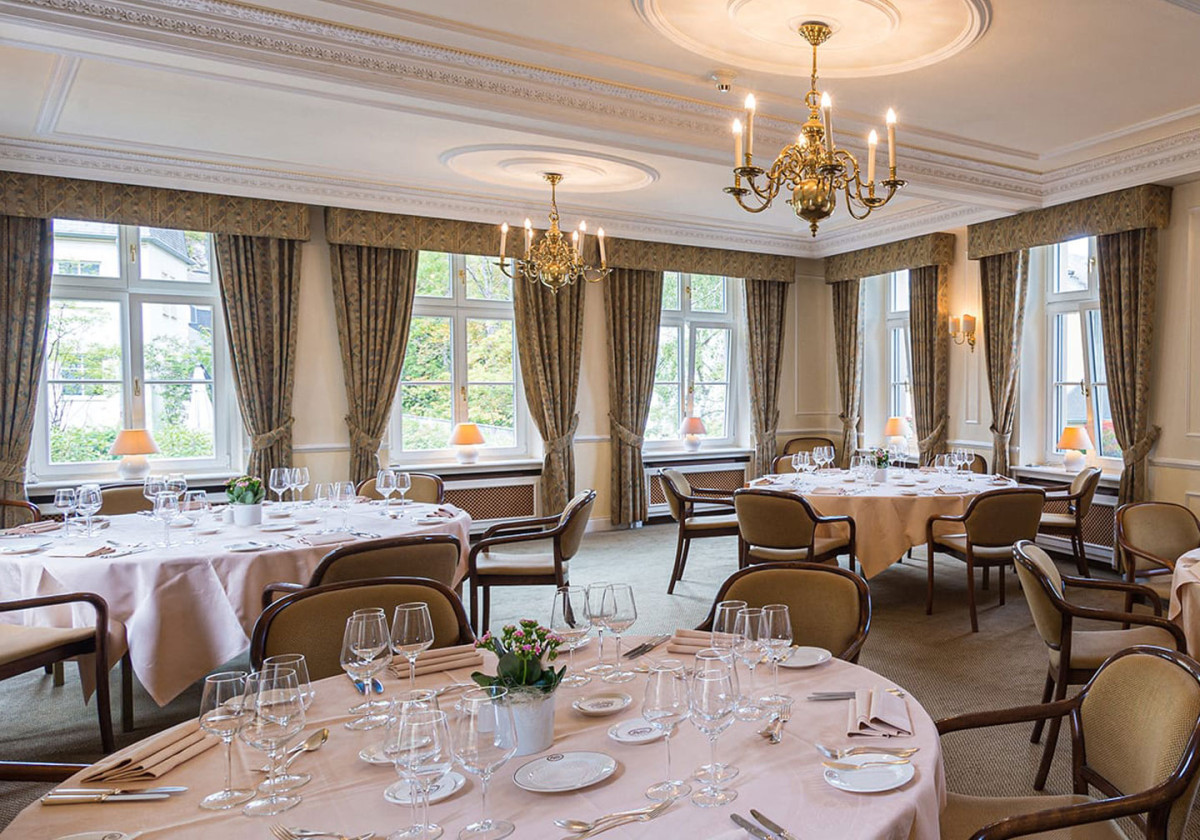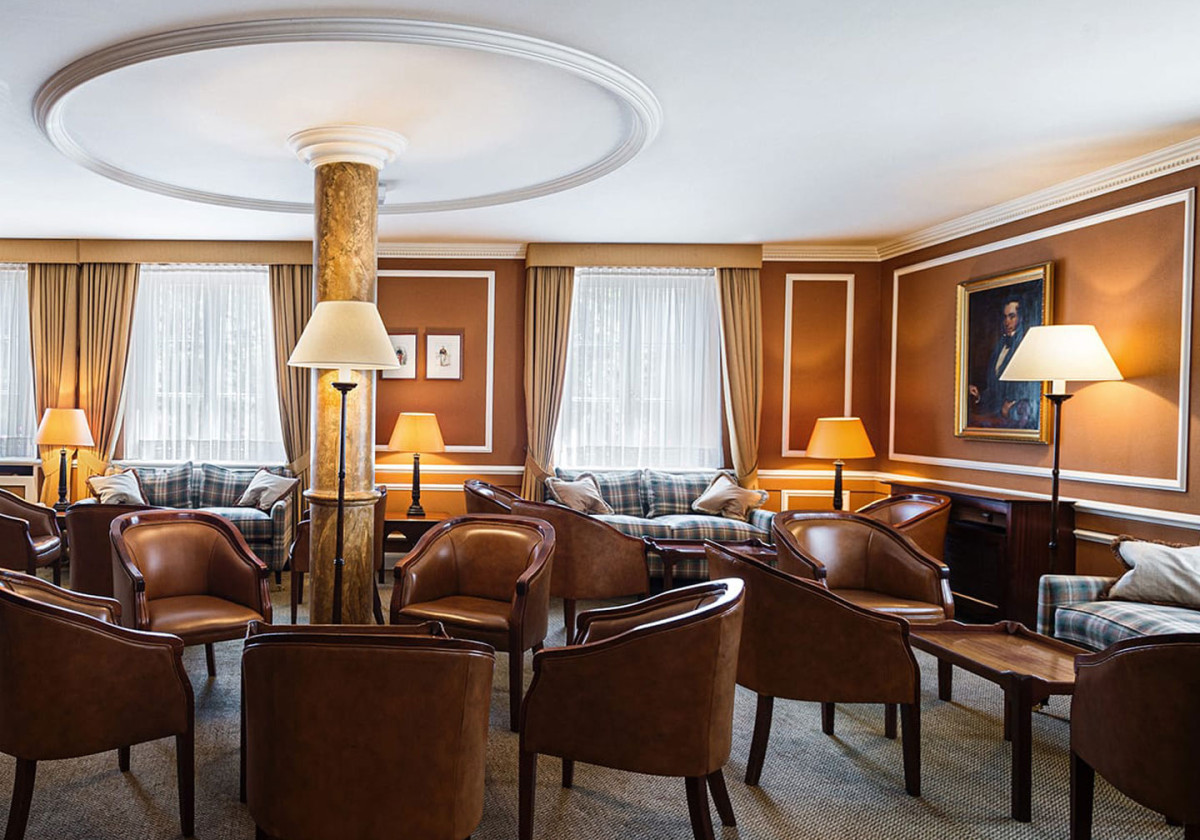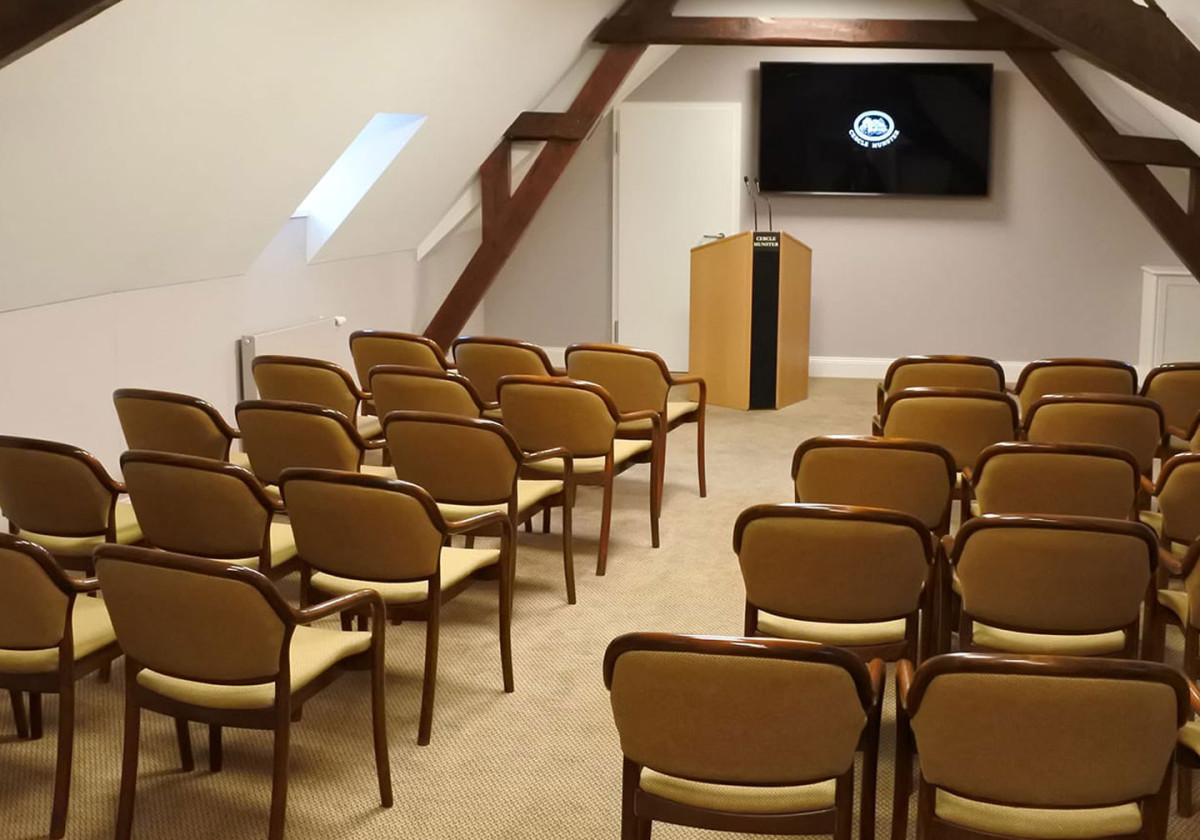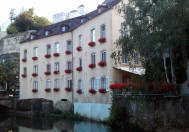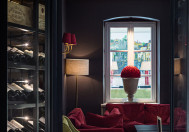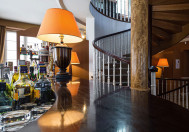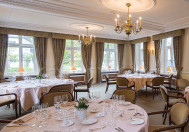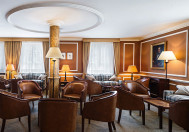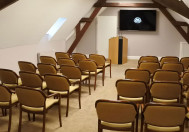 Cercle Munster
Upon entering the three-story house, which includes a hall, a bar and a library. You can check the daily newspapers or browse the temporary exhibitions of paintings, sculptures and other art objects.
A magnificent staircase takes you to the first floor with its distinctly English bar.

On the upper floor we find the library, it is here that the CERCLE MUNSTER holds selected events: lectures, slide shows, chamber music and jazz concerts.

The club is a good place for both work and relaxation.

Restaurant

A two-hundred-year-old Lorreine door, evidence of the house's history, leads you from the bar to the restaurant. This trace of the past reminds us of the tradition of well-being in these facilities and the warm welcome that contributes to the excellent reputation of this establishment. Gentlemen are required to wear a jacket and tie.

The gastronomic restaurant is located on the first floor, next to the Alzette River. It proposes a good kitchen using the best products.

The private rooms can hold from 10 to 100 people and can also be used for meetings and conferences.

Brasserie & Terrace

The CERCLE MUNSTER brasserie is located on the ground floor, next to the Alzette River.

The menu includes a variety of salads and dishes with fresh ingredients from the market.

During the summer, weather permitting, tables are set up outdoors, inviting you to relax on the banks of the Alzette, in the shade of the trees.
Address:
5-7 Rue Münster
2160 Luxembourg
Telephone: +352 47 06 43 1
Email: reservation@munster.lu
Web: munster.lu
Accommodation: NO
Opening Hours:
Saturday: 18:00-01:00h
Monday to Friday: 11:00-01:00h
* Closed on Sundays and holidays